Posted by Gabriella MaGrath on Sep 23rd 2023
The Kim Braun Collection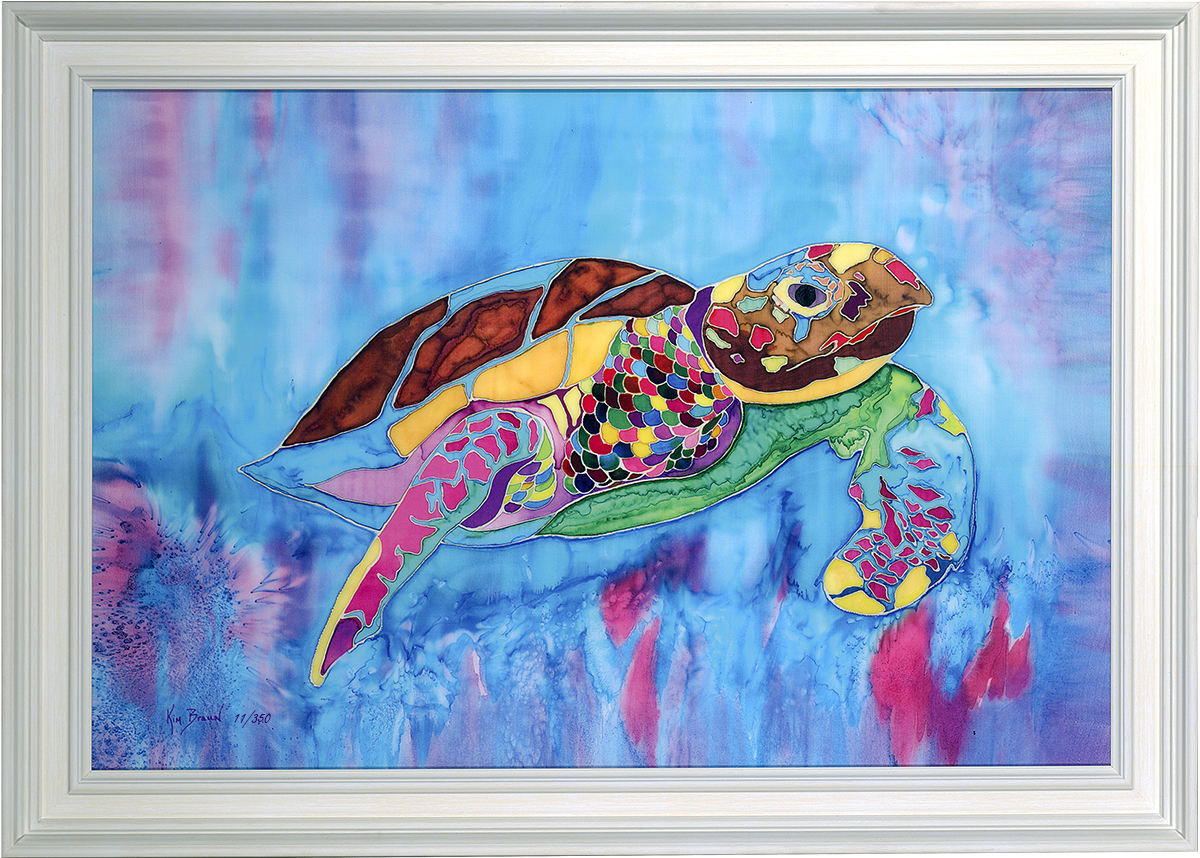 Local Tampa Bay artist Kim Braun is making big waves with her Live Free .Ink Collection of nautical apparel and coastal home décor products. Kim's unique process of painting on silk fabric allows her to utilize the most vivid and vibrant colors. As if each brush stroke is filled with life, Kim illustrates the subjects of her paintings with expression and character giving each one their own unique personalities. One look at her whimsical wildlife scenes will surely brighten your day!
At LiveFree.ink you can view Kim's apparel and décor collections, along with limited edition fine art prints and available original silk paintings.
---
Apparel
---
Performance Sun Shirts
Protect your skin from the sun and stay cool in 50+ UPF Solar Performance, sun protection shirts. These comfortable, moisture wicking shirts are available in long and short sleeve for men and women. Wear them boating, fishing, kayaking, paddle boarding or even just walking on the beach. They are perfect attire for any outdoor activity.
Shop sun protection shirts from the Kim Braun Collection here.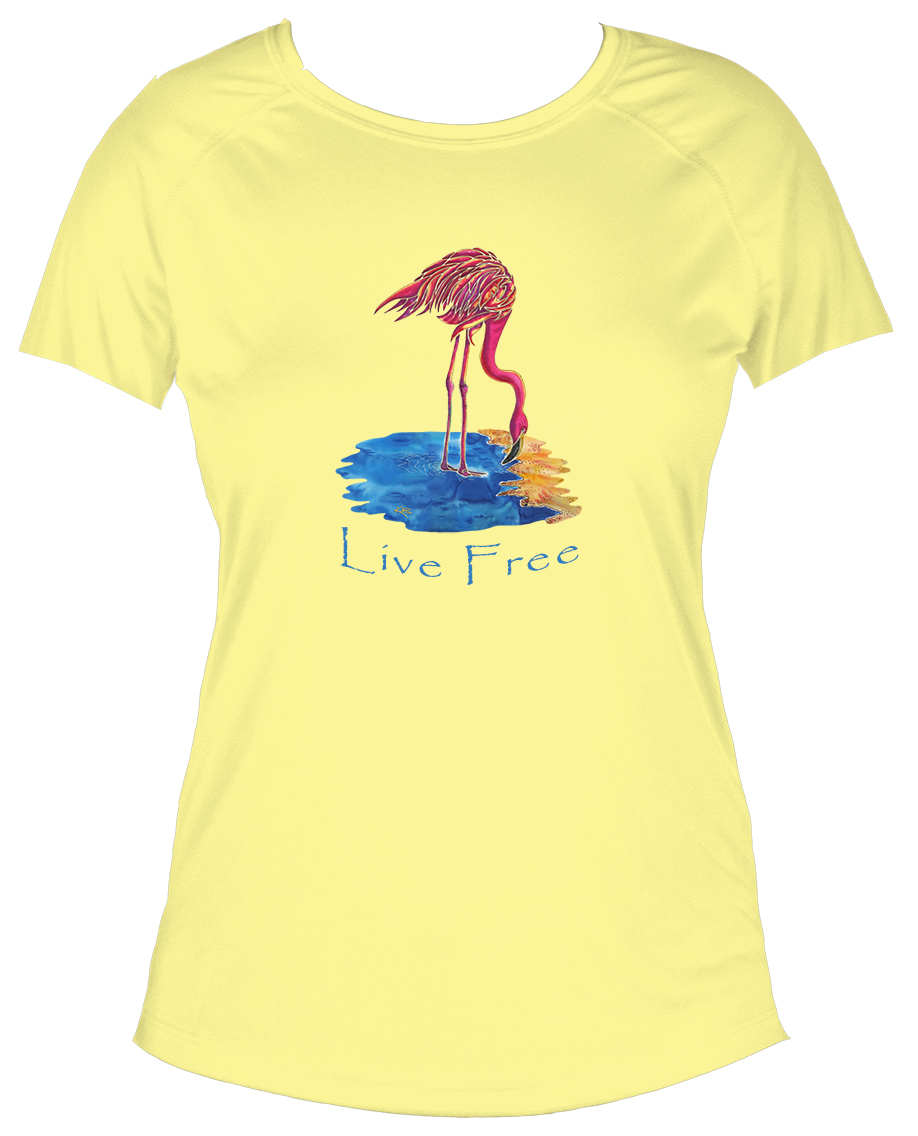 Fashion V-Neck Shirts and Tank Tops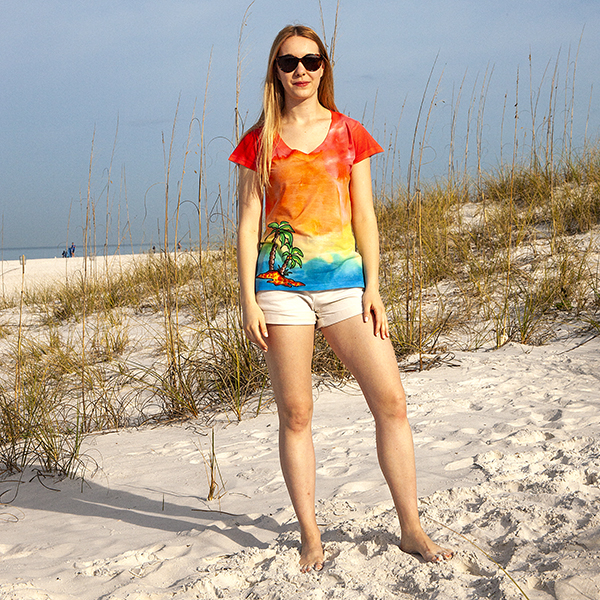 Make a fashion statement with Kim Braun Collection V-Necks and Tank Tops. These artsy tops are designed from Kim Braun original paintings. They pair great with jeans or other solid color pants or shorts. You can even add a pop of color to a dressier ensemble by wearing one under a blazer.
Comfortable, Functional and Stylish!
Live Free .Ink chooses only the most comfortable, breathable and flexible fabrics for their apparel. This includes the Kim Braun Collection performance and fashion lines. When you live free, you will never have to sacrifice comfort for style!
View all Live Free women's apparel here.
View all Live Free men's apparel here.
---
Home Décor and Accessories
---
Kim Braun Wall Art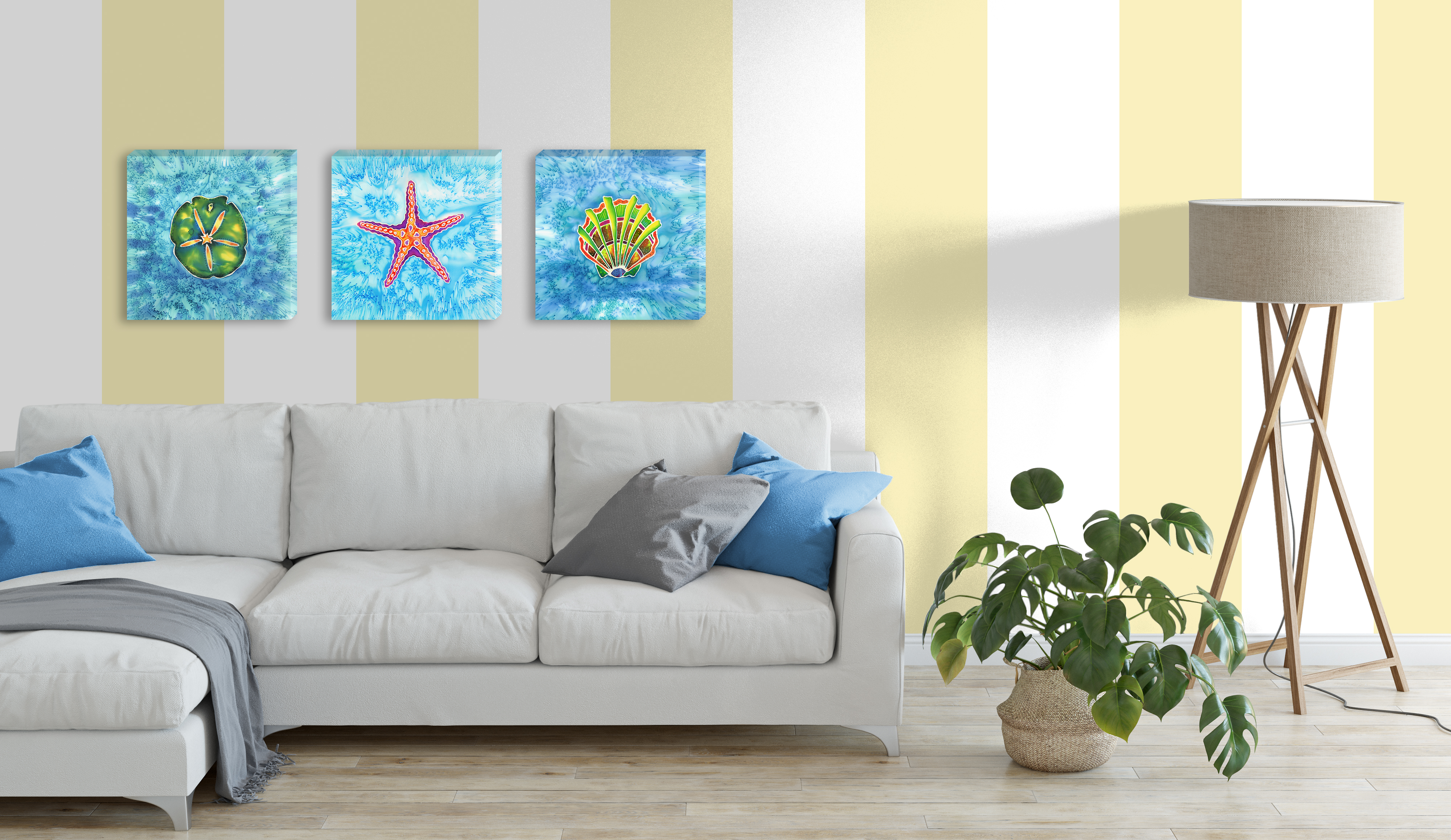 Make your house a home with Kim Braun wall art! These paintings are available as canvas prints or limited edition framed resin prints. Purchase one or several! Many of Kim's paintings work well together in sets, like the shell trio featured above. You can also view which original paintings she has available for sale here.
Shop Canvas Prints
Shop Framed Resin Prints
Shop Tile Murals
Shop Original Paintings
Functional Décor Items
Not all of the art in your home has to go on the walls! These are items you use every day. Live your coastal lifestyle and boost your mood each day with these functional décor items from Live Free .Ink. Whether you're adding a pop of color to the kitchen, dining room, bathroom or entryway, these vibrant pieces bring life into any room.
Shop Kim Braun Coaster Sets
Shop Placemats
Shop Pocket Mitts
Shop Pot Holders
Shop Full Print Hand Towels
Shop Ribbed Hand Towels
Shop Floor Mats
Shop Blankets
Shop Kitchen Towels
Shop Mousepads
Shop Pillow Covers
The Perfect Gift!
With everything you've read about the Kim Braun Collection, you've probably come to the conclusion that these items make great gifts! For anyone with a little bit of tropical in their life, there is something for them in the Kim Braun Collection.
Purchase short or long sleeve UPF 50+ Sun Protection shirts as the ideal gifts for boaters or beachgoers.
By choosing a matching home décor and accessory set featuring the recipient's favorite animal or sea creature, you can't go wrong!
If you're looking for a good gift for a child, kids love the soft, plush blankets and pillow covers with these bright colorful designs! A towel in their favorite color scheme that can be used for bath time, or at the beach, also makes a fun gift for kids.